Board Members
Ashley Reynolds Marshall, M.P.A., J.D., Chairwoman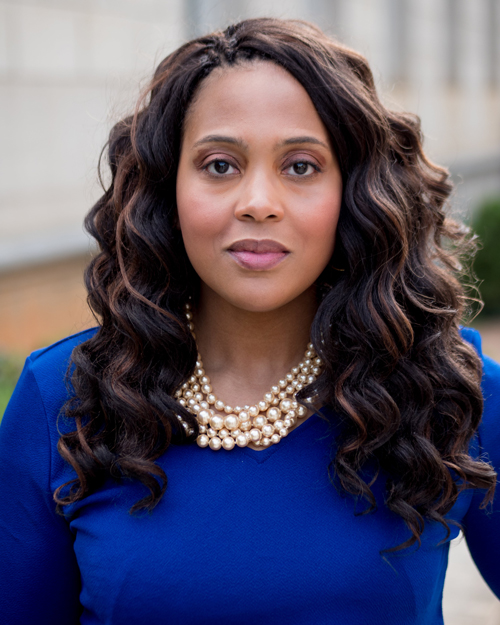 Ashley Reynolds Marshall currently serves as the Chief Executive Officer of YWCA of Central Virginia in Lynchburg, Virginia. YWCA of Central Virginia has served the Lynchburg area since 1912, and focuses on eliminating racism and empowering women through direct service and education opportunity. The YW currently hosts three critical programs for Central Virginia and its citizens: our Domestic Violence Prevention Program, Sexual Assault Response Program, and Town Center Women's Residential Housing Program which focuses on providing extremely low-income women with safe and affordable housing.
Ashley holds a B.A in Psychology from Hollins University, a J.D from the College of William and Mary School of Law, and an M.P.A. from Virginia Tech. Currently, Marshall is also currently a Ph.D. student at the Center for Public Administration and Policy at Virginia Tech, working on her dissertation focused on Corporate Social Responsibility and Collective Impact/Collaborative Programming. She is a member of the 2013 class of the Sorenson Institute Political Leaders Program at the University of Virginia and a member of the 2014 class of Emerge Virginia. Ashley invests in her community by serving as a member of the Advisory Committee for the Central Virginia Alliance for Community Living, on the Board of Trustees for Patrick Henry Famly Services, on the Board of Directors for Camp Kum-Ba-Yah, and on the Board of Directors for the Grandin Theater Foundation. She is a member of the Junior League of Lynchburg, the Gamma Iota Omega chapter of Alpha Kappa Alpha Sorority, Inc, and the Roanoke Chapter of The Links, Inc.
Ashley lives in Lynchburg, Virginia with her husband Mr. Samson Marshall, an automation manufacturing electrical assembler with Simplimatic Automation in Forest, Va, and their rescue dog – Charlie.
Dr. Mary Kate Andris, Director, Council Leadership Consulting, Girl Scouts of the United States of America
Heather Caputo, Vice President and Lead Business Counsel for Cybersecurity, Information Technology, Digital Platforms, Intellectual Property at Capitol One
Nicole Carry
Nicole Carry

Ms. Carry is originally from Clarkston, Michigan when she joined the military ultimately serving as one of the first women onboard combatant ships. After separating from the Navy, Ms. Carry made her residence permanent in Norfolk where she now works with ADP leading their Global Network Management Team.
Ms. Carry is also extremely involved in her community serving on the following: Norfolk City Council as interim Council member, a Virginia Veterans Services Foundation Trustee, a Norfolk Naval Centennial Commissioner, Virginia Zoo Board Member and most recently her gubernatorial appointment to the Virginia Council on Women.
Ms. Carry lives in Norfolk with her partner Kim, children Reed and Kurt and adopted dogs, Whitman and Frida.
Marisol Morales-Diaz
Marisol Morales-Diaz has lived in Newport News for the past 15 years. She has devoted her professional life to teaching languages since she graduated from college in her native Bogota, Colombia. She started teaching French and English in Colombia. Her passion for language acquisition took her to places like London, UK, where she was a languages assistant; Spain, where she attended Universidad de Alcalá de Henares for an Intensive Summer Spanish Language and Cultural Institute and multiple trips with her students; and the United States, where she currently lives and works.
Marisol graduated in Modern Languages from Universidad Pedagógica Nacional and holds a Master's degree in Applied Linguistics from Universidad Distrital Francisco Jose de Caldas in Bogota, Colombia and is a National Board Certified Teacher. She has taught elementary and secondary school and has experience as a college professor as well. She worked in Bogota at Universidad La Salle, Universidad Externado de Colombia, and Universidad Pedagógica Nacional, among others. In the United States, she worked for Newport News Public Schools, York County School District, and Christopher Newport University. She also has experience as Spanish test reader and examiner. Currently, she is working for Fairfax County Public Schools.
Marisol is highly devoted to youth development and has participated in different community events to help students develop their leadership skills. She is a member of the Hispanic Advisory Committee to the City Manager of Newport News, serves as a member of the Delta, Kappa, Gamma Society International, Virginia State Organization, Omicron Chapter and State Communications Committee, is a member of the African American Historical Society of Newport News, and volunteers for the Hispanic Ministry at her church. Marisol was appointed to the Virginia Council on Women in August 2020.
Lashawn Farmer
Lashawn Farmer serves as the Director of Programs & Operations for The Boys & Girls Clubs of the Danville Area. Lashawn's role provides her the opportunity to oversee the planning, development, implementation, and evaluation of a broad range of programs for youth in her community. Mrs. Farmer coaches youth by equipping them with tools they need to engage in problem-solving, conflict management, team building, and leadership skills. Mrs. Farmer also provides leadership and supervision to program and volunteer staff; manages budgets and facilitates learning and growth opportunities for adults employed in her agency.
Lashawn is a catalyst for positive change in her community. Her exemplary service as a mentor, motivational speaker, and businesswoman, has led her on a passionate quest to ensure that all people have a voice at the table. Lashawn contributes to our human community, through service on the Board of Directors with Goodwill of South Central Virginia, in addition, she was selected as a participant in the Middle Border Forward Fellowship. She is serving on the Board of Directors with HAVEN of the Dan River Region and Danville Project Literacy. Lashawn is an affiliate of Defining Purpose the Black Women's Collective, SheGathers Women's Network, a member of More Than A Statistic and Kazelle and Co. Mrs. Farmer continues to invest in her community in a myriad of capacities: She volunteers in local youth athletics, mental health initiatives, and unity projects.
Prior to her current role, Lashawn provided technical and training assistance to at risk youth. She assisted them with gaining and using desirable skills to obtain employment.
Lashawn is the Founder and Co-Owner of The Farmers Consulting & Connecting LLC. A company geared toward providing training, leadership, mentoring and consulting. The company is focusing on moving the next generation forward in their family, career, and community.
Lashawn lives in Pittsylvania County with her husband Joe, and their four children Dashawn who is currently in the United States Air Force, Isaac, Alicea and Josiah.
Diana Gates
Diana Gates (Nottoway) is a Managing Senior Tribal Specialist with the National Center on Tribal Early Childhood Development, where her projects include managing the Tribal Management Institute, Peer Learning and Leadership Network, and group learning initiatives that enhance culturally and linguistically responsive education in Tribal communities. Her work focuses on building capacity at the local level to enhance sovereignty in community-based education, with an emphasis on embedding Native culture and language into high quality educational opportunities for Native youth.
Previously she served as an impact evaluator at the Administration for Native Americans where she engaged directly with community-based organizations and Tribes in developing outcome tracking strategies, supporting qualitative approaches to research and evaluation, and creating data visualized reports to tell stories of community-based solutions through their own voices and lenses. Her proudest accomplishments include supporting social entrepreneurship in Native communities through effective data collection and civic engagement and cultural identity development through digital storytelling with Native youth.
Diana earned her Master's of Social Work from Columbia University, her Master's of Education from Delta State University, and her Bachelor of Arts in International and Humanitarian Affairs from James Madison University. She currently lives in Richmond, VA with her husband, daughter, and dog.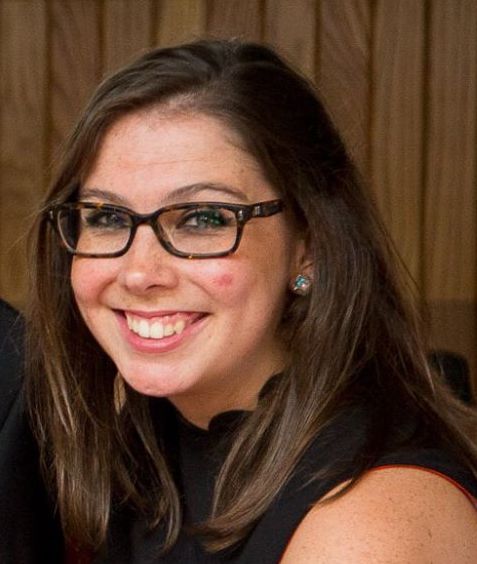 Kristina Hagen, Virginia Campaign Director, Virginia Campaign for a Family Friendly Economy
With extensive experience in field, fundraising, communications, data analysis, management, and campaign strategy, Kristina Hagen has been active in Virginia politics since 2012. She has worked on candidate and issue campaigns at the federal, state and local level.
Prior to joining the Virginia Campaign for a Family Friendly Economy, she spent five years with the Senate Democratic Caucus, developing and executing a strategic plan that successfully flipped the Virginia Senate from a Republican to Democratic control.
Kristina cut her teeth as an organizer during her time as a student at Durham University. She now lives in Richmond with her husband, their little boy and their two cats.
Courtney Hill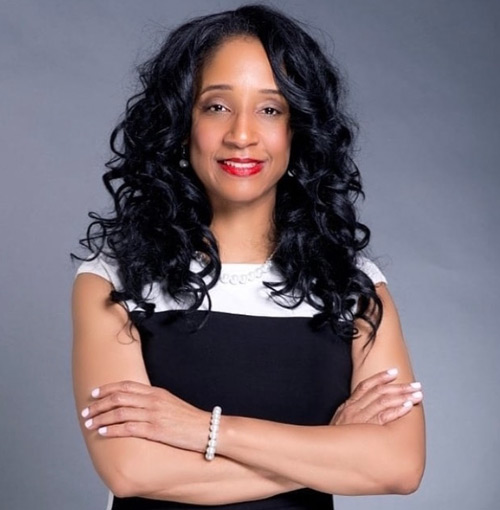 Courtney Hill is a community leader, national training facilitator, and political consultant who has spent 24+ years engaging Black and Brown People in the political process and community causes such as restoration of rights for returning citizens; educational equity; and affordable healthcare and housing. From grassroots organizations to grassroots movements to Democratic presidential campaigns; from managing local political campaigns to training Women to run for public office, Courtney has been in the trenches for electoral change; social justice advocacy; and restorative public policy.

Courtney is the Founder and Chief Strategist of Polaris Strategies - a D.C. area political services and nonprofit consulting firm. Through her firm, Courtney works to build political power by working primarily with Black and Brown candidates and offers nonprofit services to organizations that center BIPOC communities.

Courtney is a proud Virginia State University Trojan; Howard University Bison; Member of Delta Sigma Theta Sorority , Inc. (Northern Virginia Alumnae Chapter); Jack and Jill of America, Inc. (Northern Virginia Chapter); NAACP (At-large); and The Northern Virginia Urban League Guild. Courtney is also the proud Mom of two beautiful daughters, Denver, who attends Spelman College, and Zoe', an aspiring Howard University Bison.
Aisha Johnson
Aisha Johnson
Aisha Johnson was appointed to the Virginia Council on Women in August 2018, and serves as the Council's Secretary and as a member of the Summit Subcommittee. Professionally, Aisha is employed as an Economic Development Specialist for the City of Roanoke. In that role she furthers efforts in the areas of economic equity and innovation. Aisha has also held the positions of Assistant to the Roanoke City Manager and Roanoke Police Department Spokesperson. Prior to her career in public service, Aisha worked as a reporter and producer for various television stations in Pittsburgh, Bluefield, WV, and Roanoke. Aisha has a Bachelor of Arts in English from the University of Pittsburgh and a Master of Arts in Liberal Studies from Hollins University. Personally, she is married to Robert R. Johnson, Jr., Division Dean of Students for Montgomery County Public Schools. Together they are raising three children. Aisha is also a member of Alpha Kappa Alpha Sorority, Inc.
Alencia Johnson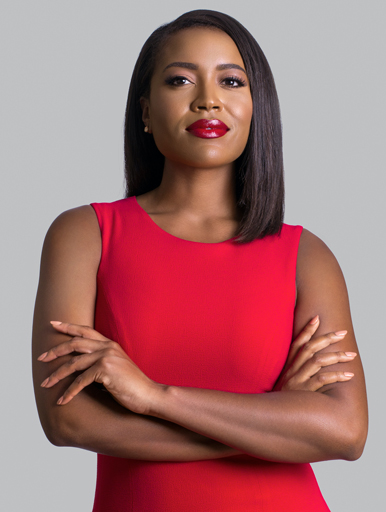 Alencia Johnson leads at the intersection of social justice and culture change, cultivating over a decade of experience marrying cultural cornerstones -- activism, politics, corporate and entertainment -- together to achieve justice. As Founder and Chief Impact Officer of 1063 West Broad — a social impact agency specializing in the intersection of culture, impact and purpose — Alencia connects brands, organizations and people to mission driven solutions.

She has worked for the presidential campaigns of President Barack Obama, Sen. Elizabeth Warren and is currently advising Vice President Biden's 2020 campaign. Alencia has also held national roles at Planned Parenthood and GEICO -- leading efforts in each organization to address systemic issues facing marginalized communities through brand, engagement and narrative strategies.

Alencia has been recognized by Harvard University with a "Woman of the Year" award, EBONY Magazine's "Power 100" list of influential African Americans and PRWeek's "40 Under 40" list and more. In addition to the Virginia Council on Women, she serves the Warner Music Group and the Blavatnik Family Foundation's Social Justice Fund board of directors

Alencia is a sought-after thought leader and cultural critic featured on MSNBC, BET, NPR, Washington Post, ESSENCE, Glamour and more.
Da'Shaun A. Joseph
Da'Shaun A. Joseph
Capture Manager
Jacobs
Da'Shaun is a Capture and Proposal Manager supporting the Critical Mission Solutions' sector of Jacobs. In this role, she manages the development and implementation of key
strategic projects, partner relationships and business development activities that contribute to sales and growth objectives.
Da'Shaun is a growth-focused program management professional with more than 11 years' experience in client-facing and corporate leadership roles. Her expertise in leadership development, systems engineering, intersectionality and program management has allowed her the opportunity to speak and host various conferences and seminars related to those topics. She has served on chapter, regional and national executive boards for NSBE and various advisory boards to include the Norfolk State University Computer Science Advisory Board and most recently her appointment to the Virginia Council on Women.
Da'Shaun received her M.S. in Systems Engineering from George Washington University and is a proud graduate of Norfolk State University, where she completed a B.S. in Computer Engineering on full academic scholarship. She is a proud member of Delta Sigma Theta Sorority, Inc. and has earned a Program Management Professional (PMP) and ITIL certification.
Ramunda Lark Young
Ramunda Lark Young
Owner & Co-Founder
MahoganyBooks

Ramunda Lark Young is a passionate speaker, committed community leader and dedicated entrepreneur, a true multi-hyphenate. She is Owner & Co-Founder of MahoganyBooks, a nationally recognized and award-winning bookstore in Washington, DC created with her husband Derrick who focuses on books written for, by and about people of African descent. They recently made history by opening the first physical bookstore in 20 years in the Anacostia community of DC. Young has developed sold out events with luminaries like Misty Copeland, Charlie Wilson, April Ryan, Congressman John Lewis and a host of others.
Young is also the founder of the Ramunda Young Group, LLC where she shares strategies and techniques to women about creating successful business relationships that increase sales and self-confidence...all while being authentic! Her popular masterclasses equip women to sit comfortably at any table in any room.
On top of being an entrepreneur, Young is an active community leader. She currently serves as Vice Chair of the Prince William County Human Rights Commission, and VP of the Manassas City Public Schools Education Foundation and is an active member of the local chamber.
Young has won numerous awards including The Root 100, a list of the most influential African Americans in the nation, Commissioner of the Year by the Virginia Association of Human Rights and Top 5 Influential Women by Prince William Living Magazine. She earned a BA Business from Langston University and is a proud member of Zeta Phi Beta Sorority, Incorporated.
She and her husband Derrick are excited parents of their daughter Mahogany.
Hyun Lee
Hyun is a scholar practitioner in the field of Asian American Identity and Student Experiences in Higher Education and an Adjunct Professor at IGlobal University where she teaches undergraduate level business leadership and management courses.
Hyun Lee has been a champion for the empowerment of Asian American communities. Hyun has more than 15 years of experience in organizing, advocating, building coalitions and working at the grassroots, local, state, and national levels. This includes key positions on Presidential, General Assembly, and local campaigns. As Executive Director of Public Relations for the Organization of Korean American Women, she directs the organization's public relations efforts and has developed a multi-action diversity agenda that includes civic engagement, coalition building, and public education.
Hyun served as a member of the Asian American Advisory Board and Culturally Relevant and Inclusive Education Practices Advisory Committee, Commonwealth's COVID-19 Education Work Group and the Virginia Complete Count Commission for the United States 2020 Census.
Hyun is a 1.5 generation Korean American who came to the United States as a foreign student at the age of 16, and currently is a doctoral candidate at the American University School of Education. She holds an MBA in Management from the Johns Hopkins University Carey School of Business, a Master's in Government from the Johns Hopkins University Krieger School of Arts and Science, and a Bachelor's in International Affairs from the George Washington University Elliot School of International Affairs.
Aesha Mehta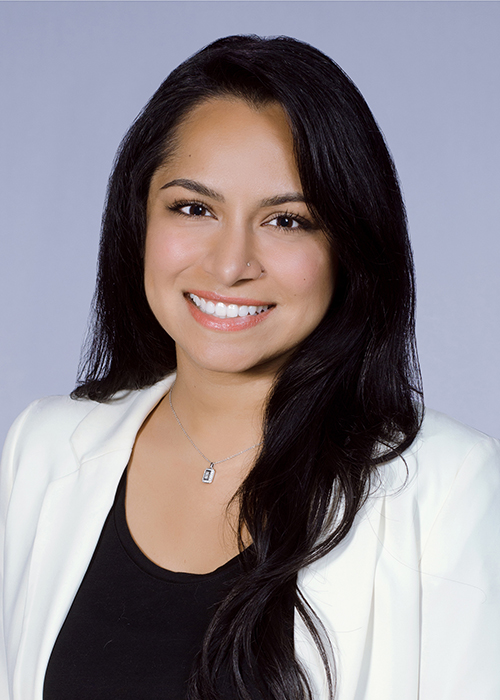 Aesha Mehta is an engaged community leader with interests in furthering economic opportunity through community based work. She is currently working with the US Small Business Administration to implement COVID-19 relief plans, specifically with the Paycheck Protection Program. Prior to that, she oversaw national community programs at a nonprofit advocacy organization in Washington DC.

Aesha is a member of Leadership Metro Richmond's Quest Class of 2021 and Impact 100, serves on the committee for The Valentine's First Freedom Center, and serves on the boards of Hitting Cancer Below the Belt and the Alumni Association of the University of Pennsylvania's Nonprofit Leadership Program. Aesha holds a Bachelors in Finance and Economics from Drexel University, an MBA from DeSales University, and a Master's in Nonprofit Leadership from the University of Pennsylvania.

Originally from eastern Pennsylvania, Aesha is now based in Richmond, VA where she lives with her fiancé and their two adorable dogs, Pepper and Dexter.
Karishma Merchant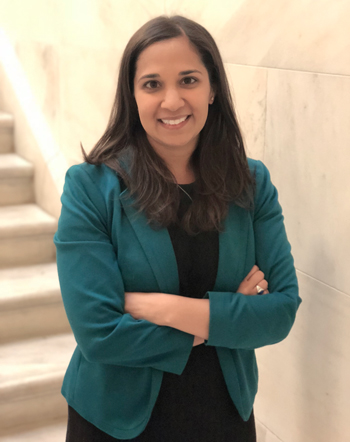 Karishma Merchant
Senior Education and Workforce Policy Advisor
Karishma Merchant is U.S. Senator Tim Kaine's Senior Education and Workforce Policy Advisor staffing the Senator on his assignment to the Senate Health, Education, Labor, and Pensions Committee. Karishma was a former Legislative Fellow for U.S. Senator Michael F. Bennet from Colorado, developing his education portfolio. Previously, she was a researcher for the Tennessee Consortium on Research, Evaluation, and Development evaluating the implementation efforts of Tennessee's $501 million federal Race to the Top grant. She also worked at the Tennessee Department of Education managing the implementation of Common Core curriculum training for school leaders.
Karishma began her career as a Teach For America corps member in Washington, DC teaching high school social studies. Karishma holds a bachelor's degree in Public Policy Studies, Psychology, and Economics from Duke University, a master's degree in Teaching from American University, and a master's degree in Public Policy focusing on K-12 Education Policy from Vanderbilt University. She is a 2019 graduate of the University of Virginia's Sorensen Institute's Political Leaders Program.
Kara Moran
Kara Moran is the President of Suffolk Chemical (a woman owned and operated business) and Vice-President of Suffolk Sales and Service where she is a a third-generation owner of a small heavy industrial chemical family business. Kara graduated with a B.A in International Relations and Political Science from Randolph-Macon College where after college she began her lifelong passion of helping people and animals in need.
Moran's volunteer work over the years has been with Operation Smile,Virginia PawsitiVAty Initiative as well as serving on the Board of Directors for Sister Cities of Virginia Beach. Her shared passion for community service both at home, and internationally, has taken her to places like the Philippines, Mexico, Morocco, Panama, and Italy.
Kara also has a passion for civic engagement and women serving in electoral office. She is a graduate of the Sorensen Institute CTP, Emerge Virginia and the Civic Institute Executive Leadership Program. Kara loves continuing education and is currently enrolled at Tidewater Community College working on her certificate from the Academy for Nonprofit Excellence as well as classes at Harvard Kennedy School.
Kara is a very proud single mother of her college age daughter Gable and her rescue dogs Cody, Nelly and Juno. She was appointed to the Virginia Council on Women in August 2020.
Donna Price
Holly Seibold, BRAWS Founder and Executive Director
Holly Seibold is the Founder and Executive Director of BRAWS: Bringing Resources to Aid Women's Shelters. In partnership with generous individuals, foundations, and businesses in the community, Holly and her team of dedicated staff and volunteers have distributed over two million period products and undergarments to women and girls in crisis.

Holly began her career in the nonprofit sector before becoming an educator in the public school system. Transitioning from the classroom to a small business owner in 2010, Holly launched a successful educational firm, offering STEM consulting services and educational programs to clients.

Im addition to proudly serving on the Virginia Council on Women, Holly is also honored to serve as an appointed member of the Fairfax County Community Action Advisory Board (CAAB), where she provides advice to the Board of Supervisors on the needs, concerns and aspirations of limited-income persons; and recommends policies that promote meaningful change. Holly is on the board of the Vienna Business Association as the chair of the nonprofit, social responsibility, and youth engagement committees and is also a member of the Northern Virginia Community College Advisory Board. Holly was named the 2017 Emerging Influential Leader of the Year by the Northern Virginia Chamber of Commerce, the Rising Star Heroine of the 2017 Heroines of Washington Awards, the 2020 DAR Community Service Award, and designated a Citation of Merit from the Fairfax County Federation of Citizens Associations 2020 Citizen of the Year,.

Holly is a graduate of George Washington University with a M.Ed in Elementary Education, as well a B.A. in the interdisciplinary study of Communications, Law, Economics and Government from American University in Washington, DC. She is a graduate of the 2018 Emerge Virginia program. Holly lives in Vienna, Virginia with her husband, Erik, and two children, Morgan (13) and Matthew (10).
Brigitta Toruño
Brigitta Toruño
CEO and Founder
UNO Translations and Communications, LLC
Brigitta's love of her native language, Spanish, fueled her desire to work with languages and launch UNO Translations and Communications, LLC (UNO) in 1998.UNO considers itself a linguistic partner to companies, not only ofering translationservices in more than 200 languages, but also consulting with companies ininternational cultural business issues. Her personal experience seeing her parentsstruggle in learning another language and culture gives Brigitta a true passion forher work and has formed the basis for her company's philosophy and mission.
Brigitta, a bilingual native of the Washington, DC area, was born in Bethesda,Maryland, and grew up in Alexandria, Virginia. The daughter of an Argentine fatherand Ecuadorian mother, her native language is Spanish. She received her Bachelorsof Science degree in Business Administration from Averett College and successfullycompleted the Minority Business Executive Program from Dartmouth's Tuck Schoolof Business and University of Virginia's Darden School of Business. In 2020, Brigittawas appointed by the Oice of the Governor to the Virginia Council on Women. In2019, Brigitta was awarded the Enterprising Woman of the Year as well as the Top100 MBE award from the Capital Region Minority Supplier Development Council(CRMSDC). For the past 4 years, Brigitta has been named to Loudoun BusinessJournal's Top 100 Women Who Mean Business. Brigitta is a member of theAmerican Translator's Association (ATA) and the Loudoun County Chamber of Commerce.