Board Members
Ashley Reynolds Marshall, M.P.A., J.D., Chairwoman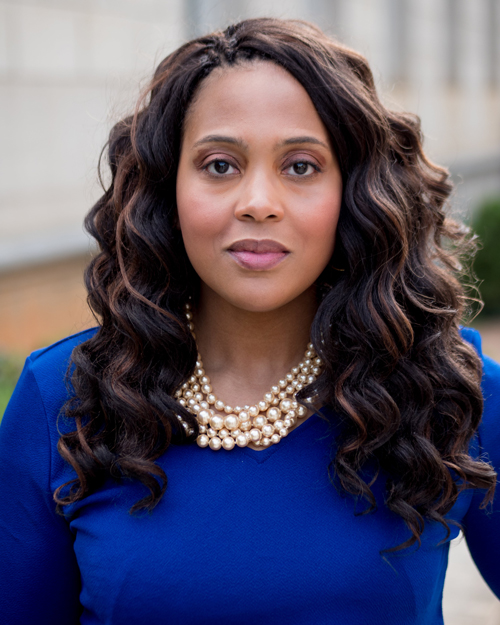 Ashley Reynolds Marshall, MPA, J.D. serves as the first Deputy City Manager for Racial Equity, Diversity, and Inclusion in Charlottesville, Virginia. Her role in Charlottesville will focus on leading efforts to cultivate an organization that values and demonstrates the City's commitment to racial equity, diversity, and inclusion; while also advocating for and developing strategies to promote shared organizational responsibilities for those principles that foster equity. In addition, she will work to provide complementary leadership for the Office of Communications and Public Engagement, Department of Information Technology, Department of Parks & Recreation, Department of Human Resources, Office of Equity and Inclusion, Office of Human Rights, Department of Social Services, Department of Human Services, and the Office of Police Civilian Oversight.
Ashley Marshall serves the Commonwealth of Virginia through gubernatorial appointments as the Virginia Council on Women Chair and as an Ex Officio member of the Virginia New American's Advisory Group. Marshall currently serves as a Board of Directors member for Patrick Henry Family Services (Lynchburg, Virginia), United Way of Greater Charlottesville, and the Virginia Rural Health Association (Virginia). Marshall further invests in her community by participating with her local chapters of The Links, Inc. and as a general member in Alpha Kappa Alpha Sorority, Incorporated.
Ashley holds a B.A in Psychology from Hollins University, a J.D from the College of William and Mary School of Law, and an M.P.A. from Virginia Tech. She is also currently a Ph.D. student working on her dissertation focused on Corporate Social Responsibility at the Center for Public Administration and Policy at Virginia Tech and an Executive Master of Public Health student at Yale University's School of Public Health. She is a member of the 2013 class of the Sorensen Institute Political Leaders Program at the University of Virginia and the 2014 class of Emerge Virginia. Marshall was named a Millennial on the Move by Lynchburg Business Magazine in 2020 and a Trademark Women of Distinction. She is married to Mr. Samson Marshall, who works at UVA Health.
Kristina Hagen, Vice Chair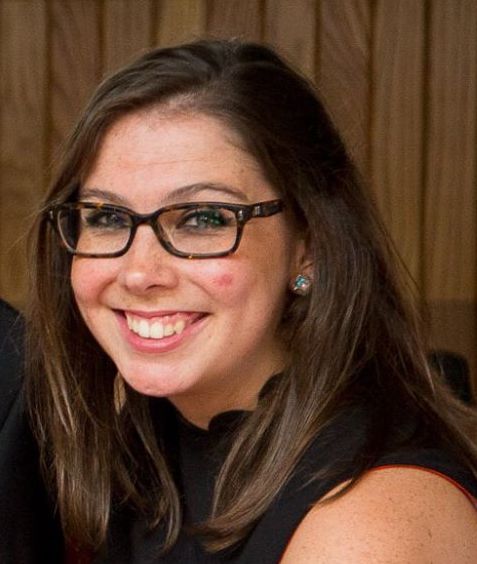 Virginia Campaign Director, Virginia Campaign for a Family Friendly Economy
With extensive experience in field, fundraising, communications, data analysis, management, and campaign strategy, Kristina Hagen has been active in Virginia politics since 2012. She has worked on candidate and issue campaigns at the federal, state and local level.
Prior to joining the Virginia Campaign for a Family Friendly Economy, she spent five years with the Senate Democratic Caucus, developing and executing a strategic plan that successfully flipped the Virginia Senate from a Republican to Democratic control.
Kristina cut her teeth as an organizer during her time as a student at Durham University. She now lives in Richmond with her husband, their little boy and their two cats.
Aisha Johnson, Secretary
Aisha Johnson was appointed to the Virginia Council on Women in August 2018, and serves as the Council's Secretary and as a member of the Summit Subcommittee. Professionally, Aisha is employed as an Economic Development Specialist for the City of Roanoke. In that role she furthers efforts in the areas of economic equity and innovation. Aisha has also held the positions of Assistant to the Roanoke City Manager and Roanoke Police Department Spokesperson. Prior to her career in public service, Aisha worked as a reporter and producer for various television stations in Pittsburgh, Bluefield, WV, and Roanoke. Aisha has a Bachelor of Arts in English from the University of Pittsburgh and a Master of Arts in Liberal Studies from Hollins University. Personally, she is married to Robert R. Johnson, Jr., Division Dean of Students for Montgomery County Public Schools. Together they are raising three children. Aisha is also a member of Alpha Kappa Alpha Sorority, Inc.
Mary Kate Andris, Ed.D.
Dr. Andris currently serves as Principal, Andris and Lewis Consulting, a consultancy for non-profit governance, leadership development and strategic planning. Previously, Dr. Andris served as the Director of Council Partnerships for the Girl Scouts of the USA (GSUSA) where she supported more than 30 Council CEOs and their Board Chairs in annual and strategic planning in favor of growth and sustainability.
Prior to joining the GSUSA, Dr. Andris served as the President and CEO of the YWCA South Hampton Roads for 5 years where she worked to increase revenue from philanthropic sources and build awareness of the YWCA South Hampton Roads' brand. While acting as CEO, Dr. Andris secured the organization's largest private gift of $2 million from MacKenzie Scott, philanthropist and author.
Dr. Andris holds a B.A. from Moravian University and a M.Ed. and Ed.D. from Widener University. Mary Kate and her husband, Kevin, have two teenage boys and a dog named Nyx.
Heather Caputo
Vice President and Lead Business Counsel for Cybersecurity, Information Technology, Digital Platforms, Intellectual Property at Capitol One. Bio coming soon.
Dr. Katrina Chase
Dr. Katrina Chase of Chesapeake, CEO, CBC Media Inc.
Valerie R. Coley
Valerie R. Coley of Chesterfield, Pastor
Anh Tu Do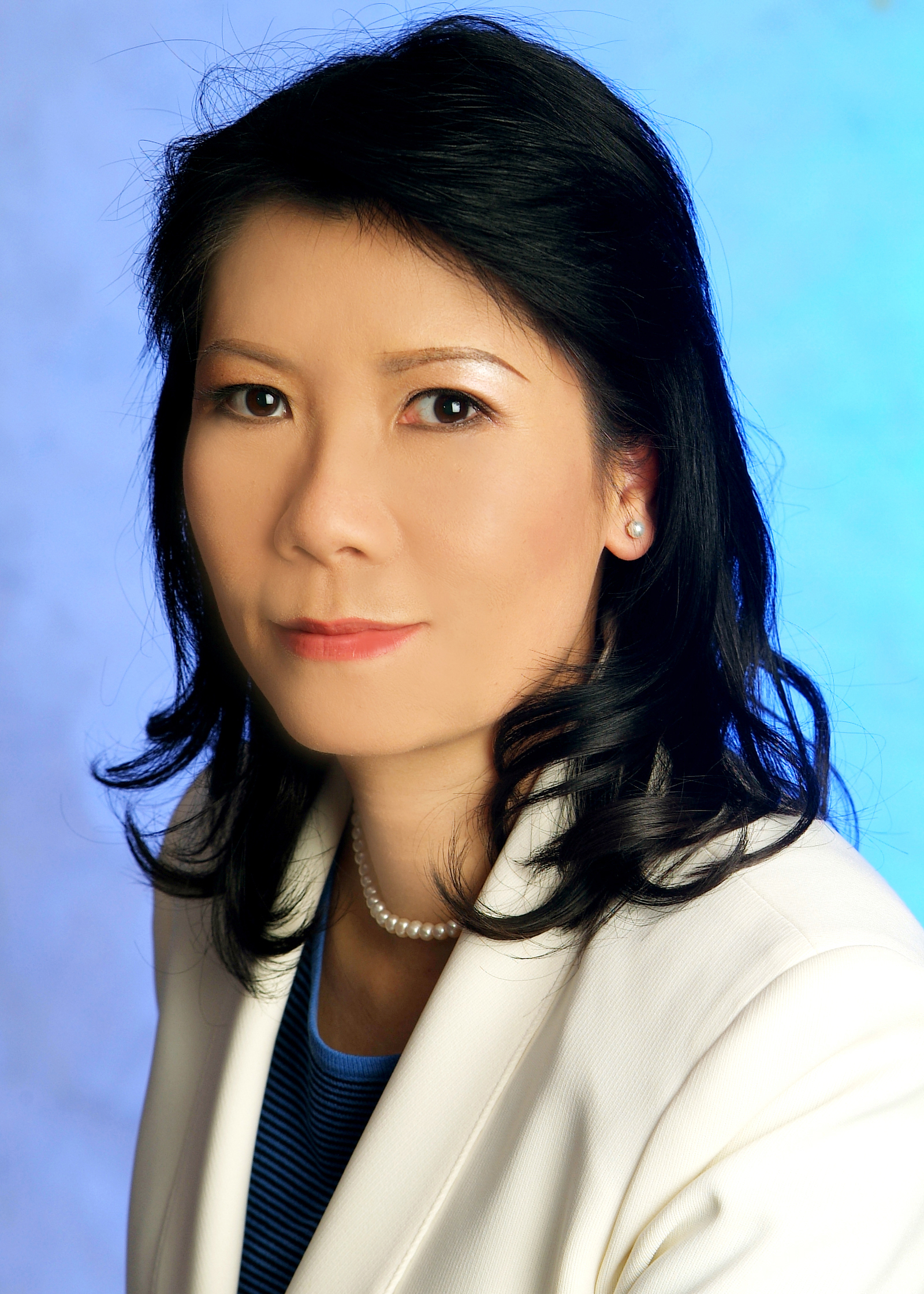 Founder and President of American Minority Engagement Network (AMEN), a 501(c)(4) nonprofit organization established in 2021 to promote conservative values and principles to minority communities through outreach and education.
Anh Tu Do is a Realtor at Westgate Realty Group, Inc in Falls Church, VA specializes in both residential and commercial real estate since June 2003 to present. She was appointed by Governor Bob McDonnell to serve as a Virginia Real Estate Board Member for a four-year term from July 2011 through June 2015.
Anh Tu Do holds a Bachelor of Science in Management Information System from George Mason University in Fairfax, VA.
She is the Pro-Life Coordinator at St. Michael Catholic Church in Annandale, VA since 2009 until present. She organized and coordinated the yearly March for Life and the twice-a-year 40 Days for Life events.
Anh Tu Do invests in her community by serving as Vice President of the Vietnamese Women Association of Washington DC, Maryland and Virginia since March 2016 until present. She provided support and helped local communities with various functions such as helping seniors with translations, applying for health insurances and other government related programs. She is also helping with various yearly events as well as the Presidential elections in the Vietnamese community that occurs every two years within the DC Metro areas.
In the political arena, Anh Tu Do has been involved extensively with local, state and national campaigns since 2007. She is the Precinct Captain of a couple precincts since 2008. She helps organize political rallies, coordinates outreach and voter registration drives, conducts local phone banks and hold fundraising events.
She was appointed by Braddock Supervisor John Cook to serve as a Board Member of Visit Fairfax for a two-year term from June 2011 to June 2013.
Anh Tu Do lives in Centreville, VA with her son Daniel.
Courtney Hill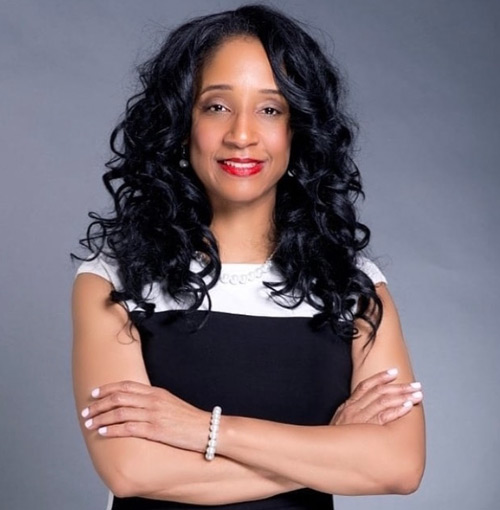 Courtney Hill is a community leader, national training facilitator, and political consultant who has spent 24+ years engaging Black and Brown People in the political process and community causes such as restoration of rights for returning citizens; educational equity; and affordable healthcare and housing. From grassroots organizations to grassroots movements to Democratic presidential campaigns; from managing local political campaigns to training Women to run for public office, Courtney has been in the trenches for electoral change; social justice advocacy; and restorative public policy.

Courtney is the Founder and Chief Strategist of Polaris Strategies - a D.C. area political services and nonprofit consulting firm. Through her firm, Courtney works to build political power by working primarily with Black and Brown candidates and offers nonprofit services to organizations that center BIPOC communities.

Courtney is a proud Virginia State University Trojan; Howard University Bison; Member of Delta Sigma Theta Sorority, Inc. (Northern Virginia Alumnae Chapter); Jack and Jill of America, Inc. (Northern Virginia Chapter); NAACP (At-large); and The Northern Virginia Urban League Guild. Courtney is also the proud Mom of two beautiful daughters, Denver, who attends Spelman College, and Zoe', an aspiring Howard University Bison.
Alencia Johnson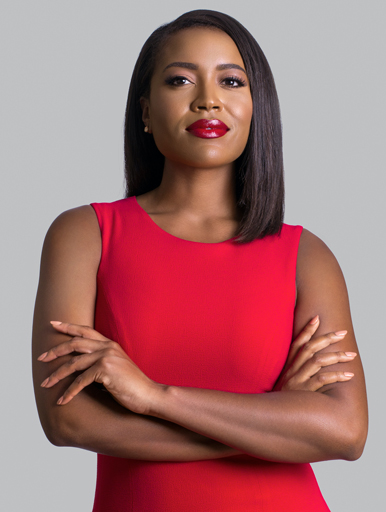 Alencia Johnson leads at the intersection of social justice and culture change, cultivating over a decade of experience marrying cultural cornerstones -- activism, politics, corporate and entertainment -- together to achieve justice. As Founder and Chief Impact Officer of 1063 West Broad — a social impact agency specializing in the intersection of culture, impact and purpose — Alencia connects brands, organizations and people to mission driven solutions.

She has worked for the presidential campaigns of President Barack Obama, Sen. Elizabeth Warren and is currently advising Vice President Biden's 2020 campaign. Alencia has also held national roles at Planned Parenthood and GEICO -- leading efforts in each organization to address systemic issues facing marginalized communities through brand, engagement and narrative strategies.

Alencia has been recognized by Harvard University with a "Woman of the Year" award, EBONY Magazine's "Power 100" list of influential African Americans and PRWeek's "40 Under 40" list and more. In addition to the Virginia Council on Women, she serves the Warner Music Group and the Blavatnik Family Foundation's Social Justice Fund board of directors

Alencia is a sought-after thought leader and cultural critic featured on MSNBC, BET, NPR, Washington Post, ESSENCE, Glamour and more.
Elizabeth J. Level
Elizabeth Level serves on the board of The Gloucester Institute since its founding. Mrs. Level currently teaches preschool at Lord of Life Preschool in Clifton, Virginia, where she resides with her husband Brandon Level and their 3 children. She also owns a home based business, Brandsyn Design creating unique and personalized gifts. Mrs. Level served on the staff of US Senator George Allen as his regional representative for Hampton Roads, VA, from 2001 to 2004.
Georganne W. Long, MD
Georganne W. Long, MD, of Richmond, Retired Physician, Richmond OBGYN
Joely Mauck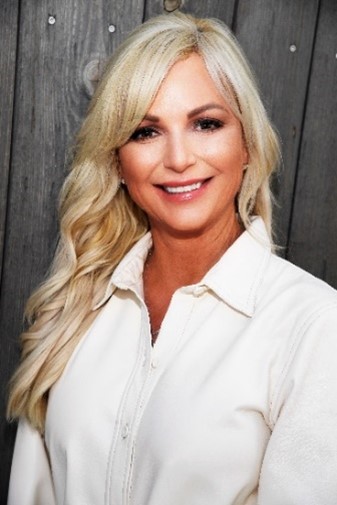 Joely K. Mauck is a Senior Financial Advisor with LPL Financial, the largest independent Broker/Dealer in the United States. Joely has been with LPL since 2009 and brings over 30 years of investment experience. Her specialities include wealth management, estate planning, 401k management, and insurance needs. She currently manages over $250 million in assets, which includes over 300 client portfolios. Prior to serving as a Senior Financial Advisor at LPL, Joely was an investment broker with Charles Schwab & Co. for 8 years, serving their Detroit and Ann Arbor, Michigan offices.
Joely earned her Certified Financial Planner (CFP®) certificate in 1995, adding the Series 7, Series 63, Series 65, Life & Health, Long Term Care, and Virginia Notary certifications soon after.
Joely is a proud 1990 graduate of James Madison University, earning her B.B.A. in Finance with a minor in Economics. Joely has been appointed to the Board of Advisors at the James Madison Univeristy College of Business, the Executive Board for College of Business, and the Board of Virginia Council on Women. Joely is extremely active in her community; consistently volunteering with Wolf Trap Animal Rescue, fostering 56 dogs to date! Joely has also earned her Certified Personal Trainer License with the American Council on Exercise and is a Certified Nutritionist.
Joely and her husband of 31 years, Trey, reside in Oak Hill, Virginia with their four wonderful children.
Aesha Mehta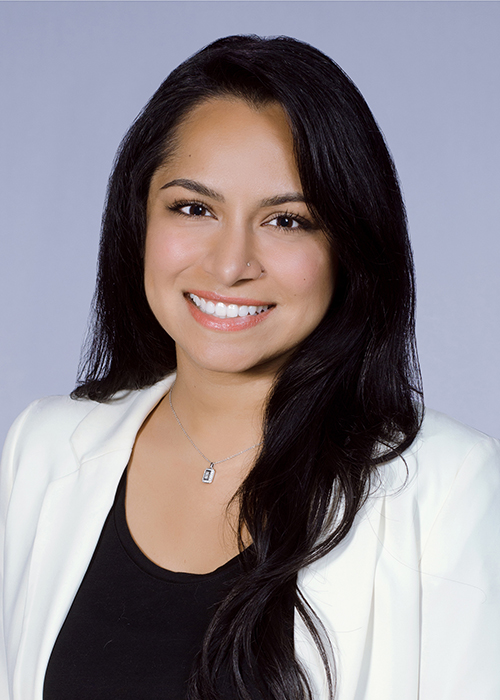 Aesha Mehta is an engaged community leader with interests in furthering economic opportunity through community based work. She is currently working with the US Small Business Administration to implement COVID-19 relief plans, specifically with the Paycheck Protection Program. Prior to that, she oversaw national community programs at a nonprofit advocacy organization in Washington DC.
Aesha is a member of Leadership Metro Richmond's Quest Class of 2021 and Impact 100, serves on the committee for The Valentine's First Freedom Center, and serves on the boards of Hitting Cancer Below the Belt and the Alumni Association of the University of Pennsylvania's Nonprofit Leadership Program. Aesha holds a Bachelors in Finance and Economics from Drexel University, an MBA from DeSales University, and a Master's in Nonprofit Leadership from the University of Pennsylvania.

Originally from eastern Pennsylvania, Aesha is now based in Richmond, VA where she lives with her fiancé and their two adorable dogs, Pepper and Dexter.
Karishma Merchant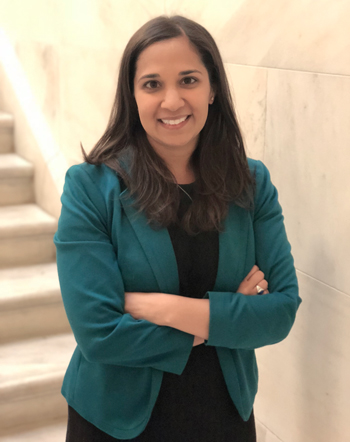 Senior Education and Workforce Policy Advisor
Karishma Merchant is U.S. Senator Tim Kaine's Senior Education and Workforce Policy Advisor staffing the Senator on his assignment to the Senate Health, Education, Labor, and Pensions Committee. Karishma was a former Legislative Fellow for U.S. Senator Michael F. Bennet from Colorado, developing his education portfolio. Previously, she was a researcher for the Tennessee Consortium on Research, Evaluation, and Development evaluating the implementation efforts of Tennessee's $501 million federal Race to the Top grant. She also worked at the Tennessee Department of Education managing the implementation of Common Core curriculum training for school leaders.
Karishma began her career as a Teach For America corps member in Washington, DC teaching high school social studies. Karishma holds a bachelor's degree in Public Policy Studies, Psychology, and Economics from Duke University, a master's degree in Teaching from American University, and a master's degree in Public Policy focusing on K-12 Education Policy from Vanderbilt University. She is a 2019 graduate of the University of Virginia's Sorensen Institute's Political Leaders Program.
Marisol Morales-Diaz
Marisol Morales-Diaz has lived in Newport News for the past 15 years. She has devoted her professional life to teaching languages since she graduated from college in her native Bogota, Colombia. She started teaching French and English in Colombia. Her passion for language acquisition took her to places like London, UK, where she was a languages assistant; Spain, where she attended Universidad de Alcalá de Henares for an Intensive Summer Spanish Language and Cultural Institute and multiple trips with her students; and the United States, where she currently lives and works.
Marisol graduated in Modern Languages from Universidad Pedagógica Nacional and holds a Master's degree in Applied Linguistics from Universidad Distrital Francisco Jose de Caldas in Bogota, Colombia. She is currently finishing a second master in Educational Leadership at George Mason University, and planning to continue studying a third master's degree in Spain. She has taught elementary and secondary school and has experience as a college professor as well. She worked in Bogota at different public and private colleges. In the United States, she worked for Newport News Public Schools, York County School District, and Christopher Newport University. Currently, she is working for Fairfax County Public Schools.
Marisol is highly devoted to youth development and has participated in different community events to help students develop their leadership skills. She was a member of the Hispanic Advisory Committee to the City Manager of Newport News, serves as a member of the Delta, Kappa, Gamma Society International, Virginia State Organization, Beta Delta Chapter, is a member of the African American Historical Society of Newport News, and volunteers for different community organizations. Marisol was appointed to the Virginia Council on Women in August 2020
Kara Moran
Kara Moran is the President of Suffolk Chemical Company and Vice-President of Suffolk Sales and Service. Both companies are third-generation, certified small, women-owned businesses specializing in heavy industrial chemicals and located in Suffolk, Virginia. Kara grew up in Suffolk and graduated with a B.A in International Relations and Political Science from Randolph-Macon College. In addition to her professional career, Kara's volunteer work over many years includes Operation Smile medical mission trips, R.E.A.C.H, and PTA. Kara is passionate about animal welfare and was instrumental in passing two state laws and a resolution in the Virginia General Assembly regarding animal cruelty. Currently, she serves as a gubernatorial appointee to the Virginia Council on Women as Chair of Health Equity. Her past boards include Sister Cities of Virginia Beach and Vanguard Landing. Her shared passion for community service both at home, and internationally, has taken her to places like the Philippines, Mexico, Morocco, Panama, and Italy. Kara has a passion for civic engagement, empowering women in business, and community service. She is a graduate of the Sorensen Institute CTP class, Emerge Virginia, and the Civic Institute Executive Leadership Program. Kara loves continuing education and is currently enrolled at Tidewater Community College working on her certificate from the Academy for Nonprofit Excellence as well as classes at Harvard Kennedy School and recently just finished her Virginia Maritime Association Leadership Certificate. Kara is a very proud single mother of her college-age daughter Gable, who lives in Oregon, and her rescue dogs Juno, Nelly, Pixie, and Salvador.
Teresa Pregnall
Teresa Pregnall, of Forest, is currently serving as the State Director Concerned Women for America of Virginia. Concerned Women for America is the nation's largest public policy women's organization. Other than her seven years of active service in the United States Marine Corps, Teresa's life has been given to a wide range of volunteer efforts, including her current role, having served in various capacities with a number of non-profit organizations. Teresa considers her position as a homemaker, wife, and mother to have been her primary work. Teresa has made herself available to serve young women over the past 25 years as a mentor, teacher, and friend.
As State Director, Teresa's mission is to build a strong state organization promoting CWA's purposes and concerns wherever possible and to educate people on policy surrounding their seven core issues; to develop an informal board of advisors that assist in duties necessary to build an effective grassroots organization; and to provide guidance for action on local, state, and federal issues that affect their membership.
During the annual Virginia General Assembly Session, her responsibilities include building strong relationships with elected officials from across the Commonwealth through weekly visits, as well as presenting and promoting good public policy during those visits. She also works with appointed officials throughout the year and acts as an encourager, advisor, and sounding board.
Teresa has been passionately involved in short-term missions for over 24 years, sharing the gospel and bringing humanitarian aid in Eastern Europe, South America, Central America, and Asia. She loves to explore new places and takes great pleasure in meeting new people, hearing their stories, and finding ways to encourage them on their journey. Teresa considers herself to be a life-long learner and is thankful for opportunities to serve.
Teresa was appointed to the Virginia Council on Women by Governor Glenn Youngkin in June 2022. She serves on the Board of Directors at the Blue Ridge Pregnancy Center in Lynchburg and on the State March Committee for the Virginia March for Life.
Teresa is the wife of Herb Pregnall, and has a grown daughter, Christine, and son-in-law, Bryan. She enjoys her country life with Miss Opal, her German Shepherd, and Angus, the farm cat.
Donna Price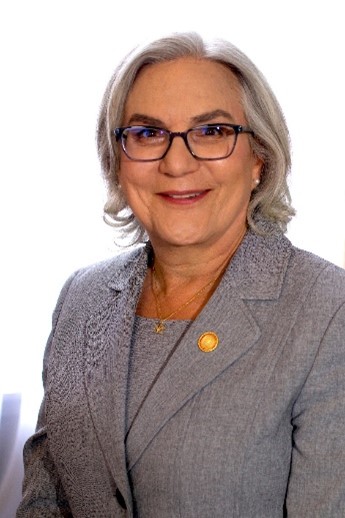 Donna Price served on active duty in the U.S. Navy Judge Advocate General's Corps for twenty-five years, retiring as a Captain. During her Navy career, among other assignments, she was stationed overseas three times, was a Prosecutor, Defense Counsel, Military Judge, Commanding Officer of the largest legal office in the Navy, Editor-in-Chief of the Naval Law Review, Instructor at the Naval Justice School, and was responsible for all Personnel and Medical Issues affecting the Department of the Navy before the U.S. Congress. For the past 20 years she has been engaged in the private practice of law where she has represented individuals in Military, State, and Federal criminal trials; with a focus on representing individuals needing access to classified information (i.e., Security Clearances). She has also been a Corporate Counsel for a Defense Contractor and Senior Vice-President, Privacy and Compliance, and Chief Compliance Officer for a healthcare contractor in the military's TRICARE arena. Elected to the Albemarle County Board of Supervisors in 2019, she first was elected for two years as the Vice-Chair and is now serving in her second year as Chair of the Board, the first transgender individual to hold the highest elective office in a County in the United States. Donna is also an Adjunct Professor at the University of Richmond School of Law. She has served on the Board of Directors of the Armed Services YMCA, the Virginia Beach Forum, and as Chair of the Board of Governors of the Military Law Section of the State Bar of Virginia in addition to being a member of the Charlottesville Albemarle Chapters of: the NAACP, League of Women Voters, National Organization for Women, American Legion, and is a Life Member of the Veterans of Foreign Wars. Donna received her B.A. and J.D. degrees from Mercer University; LLM degree, with highest honors, from The George Washington University School of Law; and, is a graduate of the University of Virginia's Sorensen Institute Political Leaders Program.
Erin Rayner
Erin Rayner grew up in Canada, England, and Alaska, she has degrees in Psychology, History, and advanced study in Energy Security Policy, She moved to NOVA in 2011, and Purcellville in 2017. She is the Executive Director of the Women in Leadership Program at George Mason. She was elected to the Town Council in 2021 and serves the town on the Board of Architectural Review. Erin is the president of the Mountain View PTA and the Purcellville Business Association. She is on the board for the Loudoun Chamber of Commerce, the Committee for Dulles and Virginial Regional Transit and was appointed by the Governor to be on the Virginia Council on Women. She lives in Purcellville's Mayfair community with her husband Kristian and two daughters.
Erin was born in Calgary, Alberta, Canada and moved to Alaska at the age of 10 with her family. Erin attended The University of Alaska, Anchorage and graduated with a double degree in Psychology and History.
In her final semester of University, she studied abroad in London, England where she worked as an intern in British Parliament for a Member of Parliament working on white papers and European prison policy. She decided to stay in England and studied for her Master's and post-graduate work at Keele University in Global Security and International Relations specializing in Energy Security and Policy.
In 2011, Erin returned to the United States, working for an oil and gas project consulting firm in Ashburn. After five years of consulting, she was offered a full-time position as Congresswoman Barbara Comstock's Community Outreach Director.
In January 2019, Erin started her own consulting firm, Erin Rayner Consulting and has represented numerous clients including UsAgainstAlzheimer's, acting as the Director of VeteransAgainstAlzheimer's where she lobbied for veteran rights and support for service-related brain injuries.
In January 2020, Former Congresswoman Comstock appointed her to be the Executive Director of the Barbara Comstock Program for Women in Leadership based at George Mason University's Schar School for Policy and Government.
Erin is also currently a member of Purcellville Town Council. She was elected in November 2021. She is the town council liaison to the Board of Architectural Review. Her focus for her time on council is to enforce proper governmental process and increase economic development within the town.
Erin proudly sits on multiple boards, as:
Treasurer and Board Member for Purcellville-based non-profit, Virginia Regional Transport
Board member for the economic development non-profit Committee for Dulles
President of Purcellville's Mountain View Elementary School PTA
President of the Purcellville Business Association
Gubernatorial appointee to the Virginia Council on Women
Erin lives in Purcellville's Mayfair community with her husband Kristian and two daughters Harper (8) and Hayden (5).
Brigitta Toruño
CEO and Founder
UNO Translations and Communications, LLC
Brigitta's love of her native language, Spanish, fueled her desire to work with languages and launch UNO Translations and Communications, LLC (UNO) in 1998.UNO considers itself a linguistic partner to companies, not only offering translation services in more than 200 languages, but also consulting with companies in international cultural business issues. Her personal experience seeing her parents struggle in learning another language and culture gives Brigitta a true passion for her work and has formed the basis for her company's philosophy and mission.
Brigitta, a bilingual native of the Washington, DC area, was born in Bethesda, Maryland, and grew up in Alexandria, Virginia. The daughter of an Argentine father and Ecuadorian mother, her native language is Spanish. She received her Bachelors of Science degree in Business Administration from Averett College and successfully completed the Minority Business Executive Program from Dartmouth's Tuck School of Business and University of Virginia's Darden School of Business. In 2020, Brigitta was appointed by the Oice of the Governor to the Virginia Council on Women. In2019, Brigitta was awarded the Enterprising Woman of the Year as well as the Top100 MBE award from the Capital Region Minority Supplier Development Council CRMSDC). For the past 4 years, Brigitta has been named to Loudoun Business Journal's Top 100 Women Who Mean Business. Brigitta is a member of the American Translator's Association (ATA) and the Loudoun County Chamber of Commerce.